Interstate Welding
About Us
Our Sales Team
As a family owned local business, our sales team focuses on meeting your needs above all else. Always willing to answer your questions, our professional sales team will help you meet your personal or business needs. Call us today!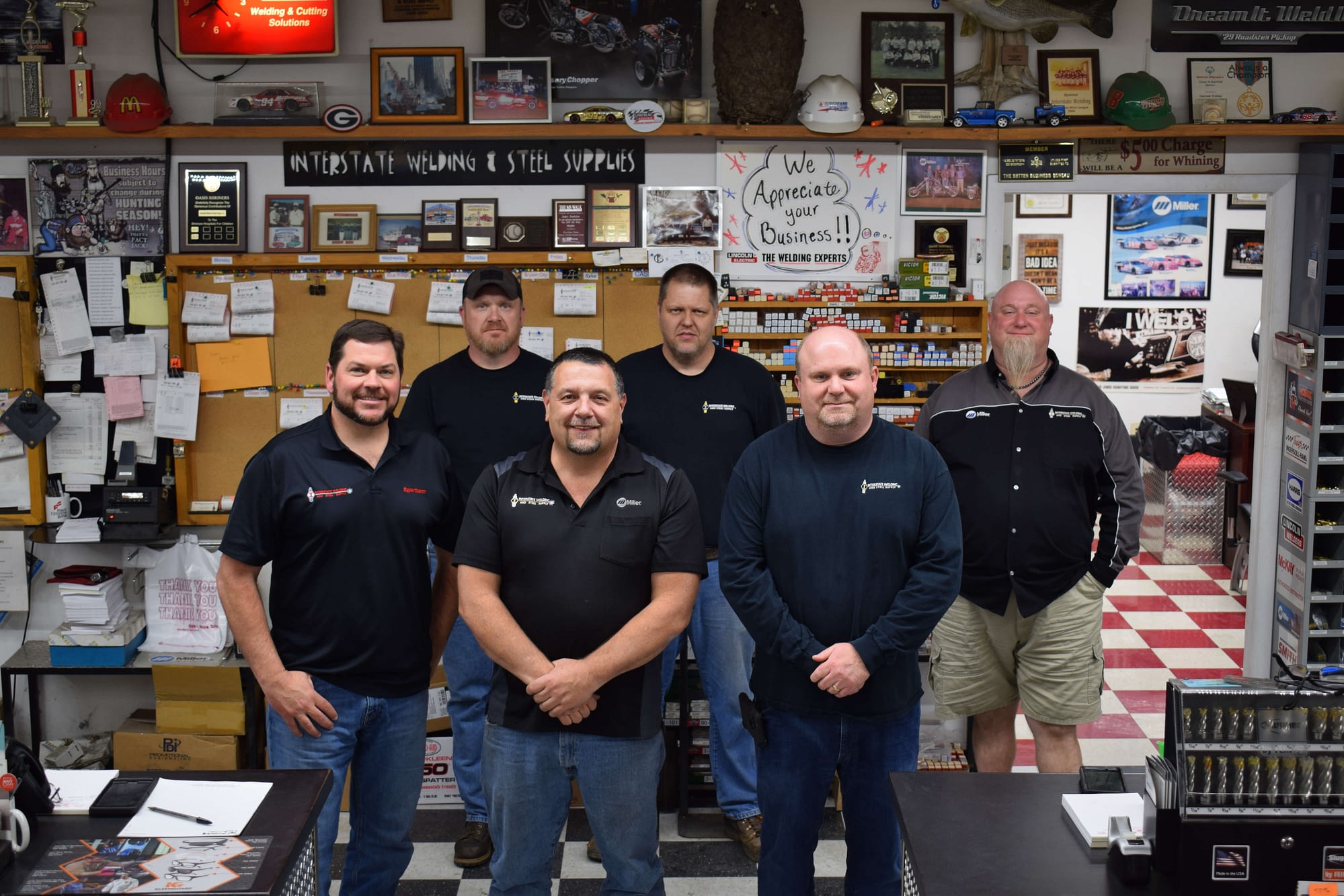 Interstate Welding & Steel Supply strives to provide the region's most responsive customer service and the very best products. We are a family-owned, family-run, local business with traditional core values that guide our work. We serve all of North Georgia and the Western North Carolina Mountains.
Products
Medical, commercial, industrial, and food grade gases.
Steel, aluminum, rebar, and more!
Safety equipment and clothes, protective gloves, welding hoods.
Power tools, cutting tools, hand tools.
Services
Professional delivery
Metal bending, shearing, and cutting
Repair and maintenence
Address
110 Interstate Lane
Marble, NC 28905